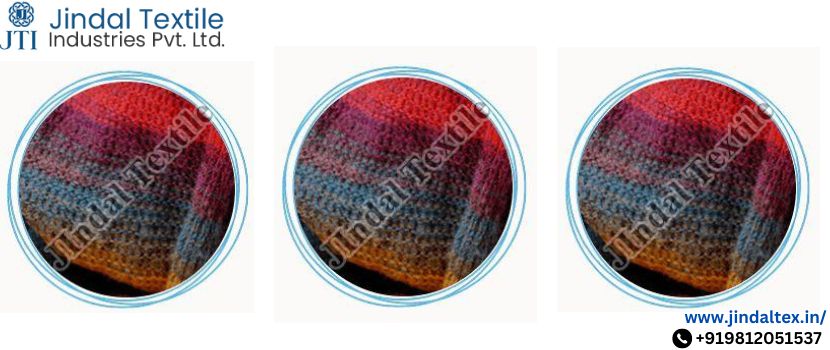 Recycling has become a major priority in the fashion industry, as consumers are becoming increasingly aware of the environmental impact of clothing production. One of the most promising solutions for reducing waste and conserving resources in fashion is the use of recycled materials, and Recycled Wool Fabric is a great example of this trend.
Recycled wool fabric is made by collecting and reusing wool fibers from pre-existing wool products, such as sweaters, coats, and blankets. This process involves shredding the wool fibres into smaller pieces and then spinning them into new yarn to create fabric. This reduces the amount of waste that ends up in landfills and conserves the resources used in producing new wool.
Uses of Recycled Wool Fabric
Recycled wool fabric is a versatile material that can be used for a wide range of products, from clothing and accessories to home decor items. Some of the most popular uses for recycled wool fabric include:
Clothing: Recycled wool fabric is commonly used to create cosy, warm clothing items such as sweaters, scarves, and hats. It can also be used for outerwear, such as coats and jackets.
Home decor: Recycled wool fabric can be used to create blankets, throws, and pillows, adding warmth and texture to any home.
Accessories: Recycled wool fabric can be used for a variety of accessories, including bags, backpacks, and even footwear.
Production of Recycled Wool Fabric
Recycled wool fabric is produced by a variety of manufacturers around the world. The process typically involves the following steps:
Collection: Used wool products are collected from sources such as thrift stores, clothing recycling centres, and textile mills.
Sorting: The collected wool products are sorted by colour and quality to ensure that the resulting fabric is consistent and high-quality.
Shredding: The wool products are shredded into small pieces using machines called shredders.
Spinning: The shredded wool fibres are spun into yarn using spinning machines.
Weaving: The yarn is then woven into the fabric using weaving machines.
How to buy high-quality recycled wool fabric?
It is easy as now you can get it online from a reputable Recycled Wool Fabric Supplier. Top suppliers exhibit certain qualities that set them apart from the rest. Here are some of the key qualities that you should look for when selecting a supplier of recycled wool fabric:
High-Quality Products: Top suppliers prioritize quality in their products. They carefully source and sort their wool fibres to ensure that the resulting fabric is consistent, durable, and soft to the touch.
Sustainable Practices: Sustainability is a core value for top suppliers of recycled wool fabric. They prioritize environmentally-friendly practices throughout their production process, including reducing waste, conserving resources, and minimizing their carbon footprint.
Expertise and Experience: they have extensive expertise and experience in the textile industry. They understand the nuances of wool fiber production and have the technical knowledge to create high-quality fabrics that meet the needs of their clients.
Customization: they are willing and able to customize their products to meet the unique needs of their clients. They offer a range of colours, weights, and textures, and can work with designers to create custom blends that meet specific design requirements.
Transparent Supply Chain: they are transparent about their supply chain, and prioritize ethical and sustainable practices throughout their supply chain, ensuring that their customers can feel good about the products they purchase.